Our
Team
Success does not lie in achieving a pregnancy, but in having a baby and completing your family. RISAA IVF is a network of 10+ IVF clinics located in India and Nepal and has its headquarters in New Delhi. RISAA is backed with India's leading IVF specialist Dr. Rita Bakshi along with a solid team that is committed to provide you with a warm
Monika Tiwari
Clinical Embryologist
Completed master in Microbiology from C. S. J. M. University Kanpur (U. P.) in 2015 and has work experience of about 5-6 year's. Started career by working as a Junior Embryologist at Max Super Specialty Hospital Vaishali, Ghaziabad. Later on worked as embryologist with Baby Soon fertility and IVF Centre, Karol Bagh, New Delhi.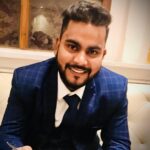 Upendra Kumar
Clinical Embryologist
Completed MSC-Biotechnology from Sangai International University from Manipur and have about 5 year work experience as a Embryologist. Started career as a junior embryologist at Tulip International Fertility Centre Sonipat, Haryana. Currently working as a Clinical Embryologist at International Fertility Centre, Delhi.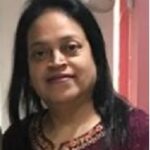 Reena Sachdeva
Manager – Client Relations
Reena Sachdeva is a Senior Manager- Client Relations at the Risaa IVF. She graduated from Gargi University and has over 15 years experience for different roles. Before joining IFC, she held the position of Marketing Executive and maintained the highest success rates