Consuming meals rich in nutrients is, without a doubt, one of the most effective methods of self-care. By consuming meals that are high in nutrients, you can reduce your risk of being overweight, unwell, and developing severe conditions such as diabetes and hypertension. Additionally, when the nutrients that your body needs are being taken in, you will experience an overall improvement in how you feel.
When trying to conceive, maintaining a healthy diet is more important than ever before. According to the findings of certain studies, the food and drink that you consume in the days leading up to and throughout your cycles of in vitro fertilization (IVF) might have a sizeable impact on the degree of success that you have with your treatment.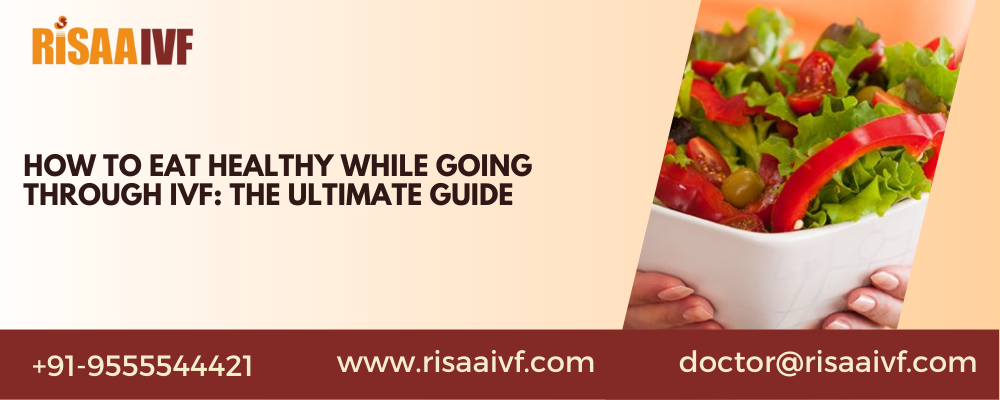 Experts say
Social internet is rife with so-called fertility diets. One such example is the widespread belief that eating pineapple on the day of your embryo transfer might help your IVF therapy. But, unfortunately, there is no evidence to suggest that the tropical fruit pineapple helps implantation, despite being delicious, refreshing, and has established anti-inflammatory effects.
On the other hand, recent research conducted in China with a high-reliability standard discovered that women who strictly adhered to a Mediterranean diet (full of fresh produce, nuts, seafood, and healthy fats) had a higher embryo output than those who didn't adhere to such a diet. This was found to be the case. Similar findings were observed in studies conducted in the Netherlands: following a Mediterranean diet was proven to boost the success rate of in vitro fertilization. Research conducted in Greece came to the same conclusion.
Studying the Benefits of the Mediterranean Diet
Although it's commonly referred to as a diet, the Mediterranean way of life is more accurately described. More than seventy years ago, scientists realised that people who had always lived in the Mediterranean Sea Basin were remarkably immune to the illnesses that plagued the developed world. Studying the Mediterranean way of life was prompted by the prevalence of favorable health outcomes, such as low rates of heart disease and diabetes.
People in the Mediterranean enjoy longer and healthier lives because of regular exercise (walking, swimming, etc.), a more laid-back lifestyle than their American counterparts, and frequent opportunities for social interaction. In addition, taking part in these actions helps relieve mental strain and tension. So whether you're doing IVF or not, it's crucial to make some room in your day for such pursuits. In any case, the foundation of the Mediterranean diet is, unsurprisingly, nutritious food.
THE DIET
Today's Mediterranean cuisine is based on the traditional dishes of Spain, Italy, Turkey, and other Mediterranean nations. Most of the traditional meals in these nations are fresh, local, and unprocessed. Popular foods include:
Local seasonal produce
Whole grains
Limited fish (with doctor's clearance)
Poultry (1-2 servings per day)
Eggs (1-2 eggs per day)
Legumes (peas, beans, lentils, and chickpeas, for example) (peas, beans, lentils, and chickpeas, for example)
Avocado, nuts, nut butter, seeds, olive oil, and other plant-based fats.
Stay away from white and beige sugar and too much wheat. This includes processed foods like premade meals and canned soups. You will note the Mediterranean diet includes red meat, but not in excessive amounts or as processed meats as the US.
Everyone has individual needs. Vegetarians, vegans, and anyone with dietary allergies or sensitivities can find suitable alternatives to or avoid items on the list. Some of the following foods may also be off-limits if you suffer from a hormone disorder like PCOS.
SUPPLEMENTS
In order to ensure that your IVF procedure is successful, you and your spouse should adhere to the diet as precisely as possible. The majority of medical professionals are of the opinion that you and your partner require specific vitamins as well. Your reproductive system needs a full complement of vitamins and minerals to help it function properly and prepare your body for pregnancy. You need this for your body's overall wellness.
Please Visit Our Another Page :-