Infertility can have a devastating emotional impact on women and couples. After trying for a child for a long time without success and then deciding to get reproductive treatment, it's only natural for a couple to feel emotionally tired and worn out. Trying IVF services is a big decision that can be hard on everyone's emotions but worth it for the hopeful and purposeful new family member. It's not easy, but it is feasible to deal with fertility treatment's mental and emotional demands. You can successfully make it through this ordeal if you give yourself enough attention and have reliable people around you.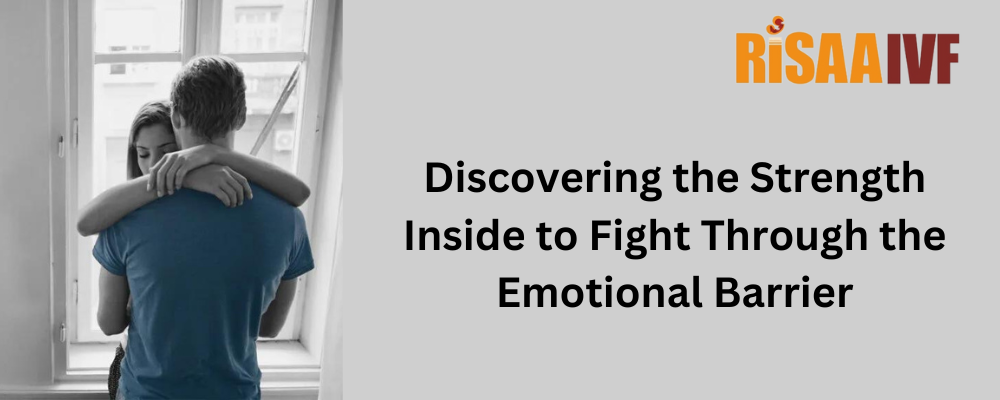 Dealing with the Anxiety of IVF Attempts
In vitro fertilization (IVF) can be hard on your body and mind, but it doesn't have to be crushing. You have much control over how much tension you feel and what you can do to reduce it. Although there may be some trying times, going through IVF with a positive and relaxed frame of mind is possible.
Select your best IVF center in Delhi.
The first step to a successful IVF cycle isn't taking fertility drugs or having surgery. To begin your search for a fertility clinic, it is recommended that you do some preliminary reading. First, look at the success percentages, especially for patients who share some characteristics with you. Next, determine how well you get along with everyone on the team during your visit. Do you feel comfortable talking about your concerns and asking questions? It's also essential to make sure that the best IVF center in Delhi you choose makes you feel at ease. How well do you understand the answers, and how much effort does the team put into ensuring you do?
Spend some time learning 
The ability to think critically and act on that thinking is facilitated by education. Acquire as much knowledge as possible about IVF services and make an educated decision. Being prepared for each step of the process might help alleviate anxiety. Do not suffer quietly; voice any concerns or questions to your fertility clinic.
Before starting treatment, estimate treatment and cycle costs.
Planning for the costs of IVF is crucial. If the initial treatment cycle doesn't work, think about trying again at the best IVF center in Delhi. Making a wise choice now rather than later when dealing with IVF service's intense disappointment is highly recommended.
Be proactive and ready to make choices in advance.
Having the mental fortitude to make tough choices is not limited to personal finance when it comes to IVF services. Think about potential issues down the line and plan how you'll handle them now.
Seek out an IVF support group or a fertility specialist counselor.
The emotional experience of in vitro fertilization (IVF) can be profoundly altered by having time and a designated place to focus only on doing so. This kind of expert, nonjudgmental help is beneficial during IVF services because it lets you work through your feelings, find strength when feeling down, and feel at ease.
Learn stress management strategies
Massage, yoga, meditation, deep breathing exercises, and other mind-body practices are all great ways to relax and recharge during the trying times of IVF. An exciting pastime to devote time to can be a great way to take your mind off everyday stresses like IVF. Time set aside to play, and experiment is crucial.
Use family and friends for emotional support.
Solicit the support of those closest to you as you go through this challenging time. Feeling heard and cared for by those closest to you is crucial.
A cooperative effort with each other
The establishment of clear limits and open lines of communication are both essential. Set aside times to discuss IVF services and times to avoid the topic altogether. Both must be considered crucial. It's normal to want a break from IVF every once in a while. On the other hand, if you don't schedule a time to discuss IVF, you can leave key points unaddressed. Set your mutual expectations and goals in advance. Do you both want to be there for all medical appointments, including the day of the pregnancy test and any phone calls from the office after that?
Counseling as a couple might help. IVF is challenging for couples of all types and strengths. However, you'll find mutual support and a judgment-free zone to discuss your feelings.
As much as feasible, simplify the rest of your life.
Considering the time and effort required for IVF, it's easy to feel like you don't have much left over for anything else. It's not a good time to uproot your life, take on a significant project at work, or look for a new career. Instead, allow yourself some breathing room. Prior planning for time off or shifts in your work schedule is highly recommended. It can be challenging to arrange a free afternoon to visit the fertility clinic on short notice. Talking to your boss in advance will help you avoid this stressful situation.
These steps will reduce IVF stress more than you think. Your challenges, worries, and fears are common, natural, and shared by IVF patients worldwide. Remember that trying fertility treatment is brave. Regardless of your IVF cycle's outcome, you've prioritized your life and aspirations. You achieved your goal of having a child. That deserves pride.